You will need a GlocalMe® WiFi hotspot to use the data plan. Not having one? Buy Now!
Tips:
1. Voucher code for the data plan will be sent via email within 24 hours. 2.  Please redeem the voucher code on GlocalMe App within 365 days.
How to Redeem Your Data Plan?
1. Download GlocalMe App; 2. Go to "Profile", and click "Balance"; 3. Click "voucher code"; 4. Input the voucher code and click "submit"; 5. The data package will appear in "packages" in your account.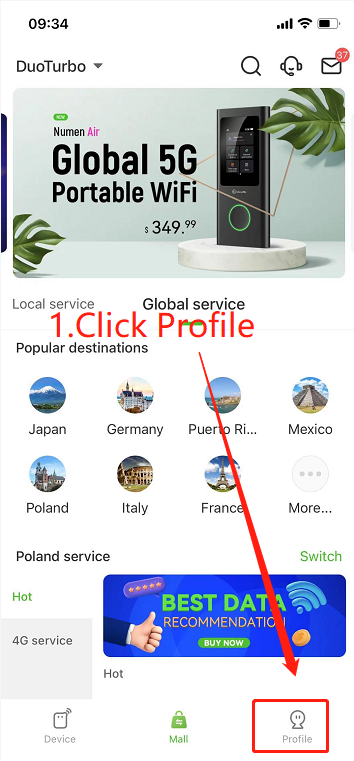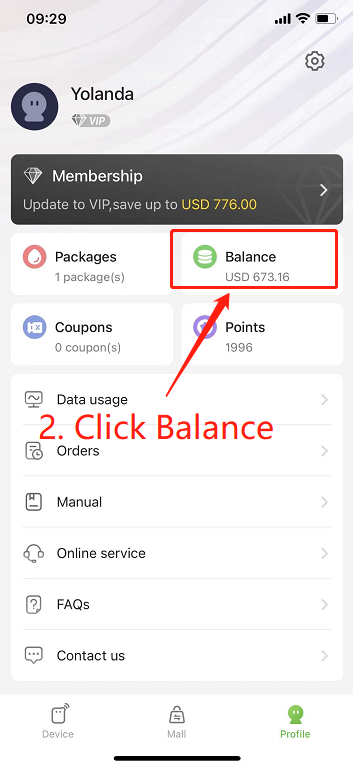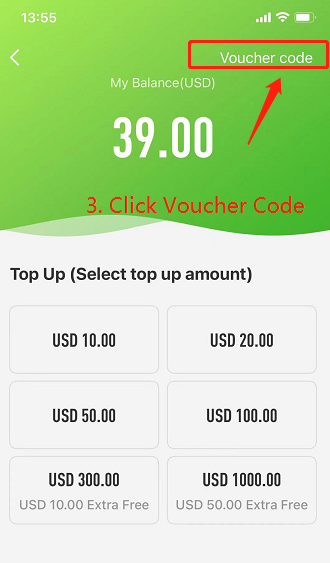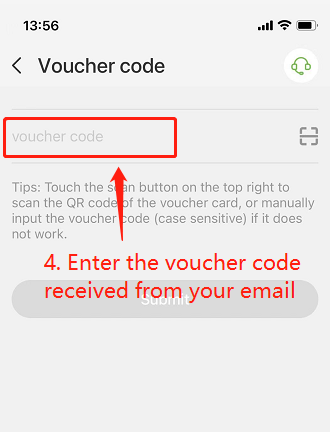 Instructions
* This Package is not available for WiFi Hotspot Devices in Maldives 1. Activate Method: This data package will be automatically activated once you start the device at the usable destination. You are reminded to make sure the destination arrival day should be within 90 days after redeemed, otherwise, it will expire with no refund.
2. Validity: This data package will be valid for 365 x 24 hours after activation.
3. Priority: This data package has a lower priority than the unlimited data package. You can use this data package after exceeding the high-speed data quota of the unlimited data package. The usage priority will be based on the purchase date for the same type of package, i.e., the package with the earliest purchase date will be used up first, while the priority of the single-region package is higher than the regional package. In addition, you can also manually adjust the priority in the mobile APP.
4. Cancellation: The unactivated package can be fully refunded to your account balance within 90 days. However, all vouchers and promotion coupons are not refundable.
Compare list is empty.
No products added in the compare list. You must add some products to compare them.
You will find a lot of interesting products on our "Shop" page.
Coverage of your own 5G SIM:  America: United States, Canada Asia: Kazakhstan,Malaysia,Japan,Sri Lanka,Thailand,Indonesia,United Arab mirates, Oman,Macao,Pakistan,Bahrain,Philippine,Cambodia,Qatar,Kuwait,Laos,Maldives, Mongolia,Bangladesh,Myanmar,Nepal,Saudi Arabia,Tajikistan,Taiwan,Turkey,Brunei, Hongkong,Singapore,Israel,India,Jordan,Vietnam,China Oceania:Australia,New Zealand,Fiji,French Polynesia Africa:Morocco,Tunisia,Nigeria,Mauritius,Algeria,Angola,Ghana,Kenya,South Africa, Tanzania,Zambia,Egypt,Reunion Island,Seychelles,Madagascar Europe:Aland Islands,Albania,Andorra,Austria,Belarus,Belgium,Bulgaria,Croatia, Cyprus, Czech Republic,Denmark,Estonia,Finland,Georgia,Germany,Gibraltar,Greece,Greenland,Guernsey, Hungary,Iceland,Ireland,Isle of Man,Italy,Jersey,Kosovo,Latvia,Liechtenstein,Lithuania, Luxembourg,Macedonia,Malta,Moldova, Monaco,Montenegro,Netherlands,Norway, Poland,Portugal,Romania,Serbia,Slovakia,Slovenia,Spain,Sweden,Switzerland, Turkey,UK Coverage of GlocalMe 5G CloudSIM:United States, Canada, Mainland China, France, Germany, United Kingdom, Japan, Spain, Singapore, Switzerland, Hong Kong(China), Taiwan(China), United Arab Emirates, Mexico This list is updating. We will offer 5G data plans in more countries.
4G band for Numen Air:
LTE-FDD Band:1 / 2 / 3 / 4 / 5 / 7 / 8 / 12 / 13 / 14 / 17/ 18 / 19 / 20 / 25 / 26 / 28 / 30 / 66 / 71
LTE-TDD Band:34 / 38 / 39 / 40 / 41
Please check 4G band in your country if you would like to use 4G internet with Numen Air. 
5G NR for Numen Air: Bands n1 / n2 / n3 / n5 / n7 / n8 / n12 / n20 / n25 / n28 / n30 / n38 / n40 / n41 / n66 / n71 / n77 / n78 / n79
Please note South Korea does not support our 5G device.